Remember to Breathe
The step by step process to reclaiming your natural effortless breath.
Connect with the source of your energy in this powerfully restorative workshop with Amanda Coleman, LMP
Four Part Breath Series
Expand and release all the regions of breathing:
Belly-Pelvis-Ribcage-Head and Neck
March 2*-March 23
Saturdays 4:30-6:30pm:
" This is an amazing class that takes you to a new level of growth by using your breath and getting really in tune with your body. It's amazingly relaxing too!" M.F.--series participant
Resilience is the ability to take in what you need...
...and let go of what you don't.
Your breath already knows how to do this.
Learn to tap into this resource, and your whole body and indeed your whole life, can become more centered and playful.
Experience the easiest and most timeless method for getting your body/mind/spirit on the same page.
Access your body's self-healing capacity.
Discover how to "talk so your body will listen and how to listen so your body will talk."
Class includes:
- Hands-on anatomy
- 3 layer self-massage
- 3 dimensional breath practice with take-home instructions
- group body sculptures and interactive breathplay

---

"I was attracted to the name 'Remember to Breathe' as I am a breath holder and a shallow breather. I now catch myself when out in the world really breathing into all areas of my belly--feels great. And using the breath to help with emotions and movement is a great reminder."--B.T.
"Most impactful? The pelvic breathing. Reminding me how essential it is to breathe completely and into spaces that may have been forgotten, ignored or purposely pushed aside because of trauma. Our breath truly sustains us in so many ways, and by tapping into it, we tap into whole new levels of our being, of life"--Catherine Keating, author of There Was Supposed to Be a Baby
"I always felt safe and supported throughout the explorations, and I liked the more formal instruction on anatomy and all the group interactions."M.A.
"It's a very busy time in my life-one toddler at home, a new baby on the way, launching my own business, family stuff...I'm always on the lookout for ongoing education and experience and GROUNDING. Thank you!"
--C.K.
"It's a great education on understanding how we breathe and Amanda's guidance through the actual breathwork can really help shift your awareness of how you breathe and assist in daily body awareness."
--B.T.
"I realized that my breath can actually lead my movement, rather than being something that's trying to 'catch up' to what I'm doing."
Charlotte House CST LMP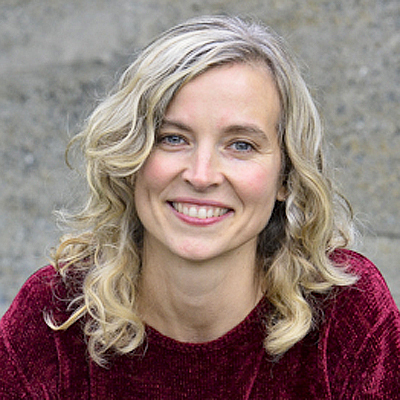 Through her 12 years of SOMA Neuromuscular Integration practice, with its movement and awareness coaching component, Amanda Coleman LMP discovered that a few minutes of tailored breathwork could free up many of the holding patterns in the body that would normally take hours of massage to accomplish.

Working deeply with the human body for so many years, studying nature in its many forms and her experience in dance, drama and other arts, have shown Amanda how to "body whisper"--to coax and encourage bodies progressively toward health and wholeness. Come learn this skill and use your breath to do fantastic bodywork on yourself! Using breath practices and self-massage along with solid functional anatomy, you will learn how to get into deep therapeutic connection with your own body. Like any relationship, for bodies to heal and stay healthy, they need to feel and they need to be heard. In fact, many physical discomforts will vanish once their message has been truly received --pain is an excellent way to grab your attention. Amanda is delighted to hold this safe, supportive space for you to become "fluent" in your body.